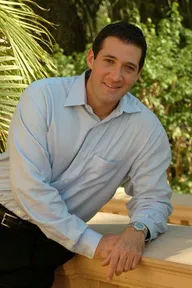 Dr. Dean Fishman
Dr. Dean L. Fishman has led the way and broken new ground as the pioneer in the identification and treatment of Text Neck.
He has conducted case studies uncovering treatment protocols for the quickest and best repsone. This protocol addresses the reversed curvature of the cervical spine which is being seen in relation to the constant utilization and dependence of hand held mobile devices.
He founded the Text Neck® Institute in 2009 where he went through years of cases of patients ranging in age from 13-27 years old and found the best and quickest way to get a positive response. This protocol has been proven effective for, the repetitive stress injury, Text Neck®.
Dr. Fishman received his Doctor of Chiropractic degree from Life University School of Chiropractic and his Bachelor of Science degree from The University of Florida (Exercise and Sports Sciences). He received additional training in physical therapy at Emory Sports Medicine and Spine Center in Atlanta, Georgia. Post graduate training includes Active Release Techniques, Soft Tissue Management of the Upper Extremities. Dr.Fishman has been in practice serving patients in the South Florida tri-county area since 1997.
EDUCATION:
LIFE UNIVERSITY
College of Chiropractic, Marietta, Georgia
1997- Doctor of Chiropractic
University of Florida
Gainesville, Florida
1993- Bachelor of Science In Exercise Sports Science

AWARDS AND CERTIFICATIONS:
State Board of Chiropractic Examiners
License Number CH00007509
Certified Manipulation Under Anesthesia
Certified Workers' Compensation Physician
Nimmo Trigger Point Therapy
Active Release Technique Upper Extremity
Motion Palpation
Sacral Occipital Technique
Thompson Drop Technique
Upper Cervical Specific Technique
Certified In Clinical Radiological Studies
Certified In Physiotherapy
Cardiopulmonary Resuscitation
Basic Life Support
Med-X Cervical Extension
Med-X Lumbar Extension
Med-X Rotory Torso
PROFESSIONAL ASSOCIATIONS AND ACHIEVEMENTS:
Florida Chiropractic Association
Broward County Chiropractic Association
Treat The U.S. National Soccer Team
Treat The Columbus Crew Major League Soccer
Treat players From The Glasgow Rangers Soccer Club
Treat Several Professional and Amateur Football
and Tennis Players
COMMUNITY:
City of Plantation Chamber of Commerce
Take Stock In Children Mentor Program
Explorer Program with the Plantation Police Department
Mentor Of The Year 1998-1999